SAP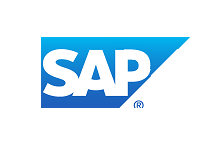 Founded in 1972, SAP® is currently the leading supplier of business solutions in all types of businesses. SAP® is a pillar company in the industrial software industry and it is also the third independent software supplier around the world.
It employs more that 51,000 people in more than 50 countries. Its professionals are commited to providing the highest level support and services to its clients through constant evolution in technology, services and development of resources. SAP® offers a platform for business growth that allows them to access precious information, improve the efficiency of their supply chain and build long lasting relationships with their clients.
In order to consolidate the positioning of SAP® as a leading company in technology, they invest in emerging companies that are developing and advancing over new and challeging technologies. In the same way, through SAP® Research & Innovation, the company introduces new ideas for future business solutions.
SAP´s head office is in Walldorf, Germany. It quotes on the stock exchange, including the Frankfurt stock exchange and the New York stock exchange, under the acronym "SAP".