Movilitas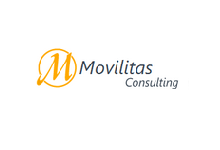 Movilitas is a must stopover for companies that use SAP and would like to use their applications in mobile devices. Movilitas produces and implements B2B y B2C applications for you and offers a complete service for you mobility strategy, from its conception to the supportive follow-up.
Thanks to the focus on some essential areas, Movilitas has established a wide experience in projects. Some of the largest international companies have already mobilized their business processes successfully and safely or have introduced Track & Trace solutions for thousands of employees. All this was done with our team´s help. To name a few: Novartis, Boehringer Ingelheim, British American Tobacco, British Gas, Daimler and the Frankfurt airport.
Founded by three former SAP consultants in 2006 and awarded with the 2007 start-up, Movilitas Consulting has grown beyond average.
Movilitas leads the SAP Track & Trace around the world regarding experiences in projects. This is not only acknowledged by various official references, but also by the fact that anEuropean authority has commisioned it in order to create the requirement for a Track & Trace application in 36 countries.