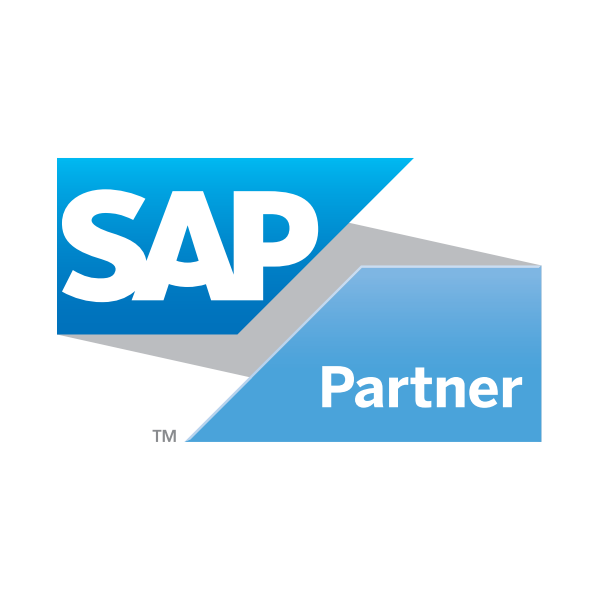 The SAP Service Center is the area where we focus our skills and esperience to provide our clients with solutions and services related to the SAP technology. Our professionals have experience is several industries such as Agroindustry, Massive Consumption, Energy, Pharmaceutical/Health, Metals and Mining, Retail, Technology.
The quality of our service and our commitment with the solutions enabled us to be named SAP Partner in 2011which allowed us to offer all SAP training solutions and services.
The SAP life cycle in your company goes through different stages according to the maturity and stability of your solution, your support team and the end users´ usage. Our services cover all these stages in your SAPsolution´s life cycle as detailed in the following chart: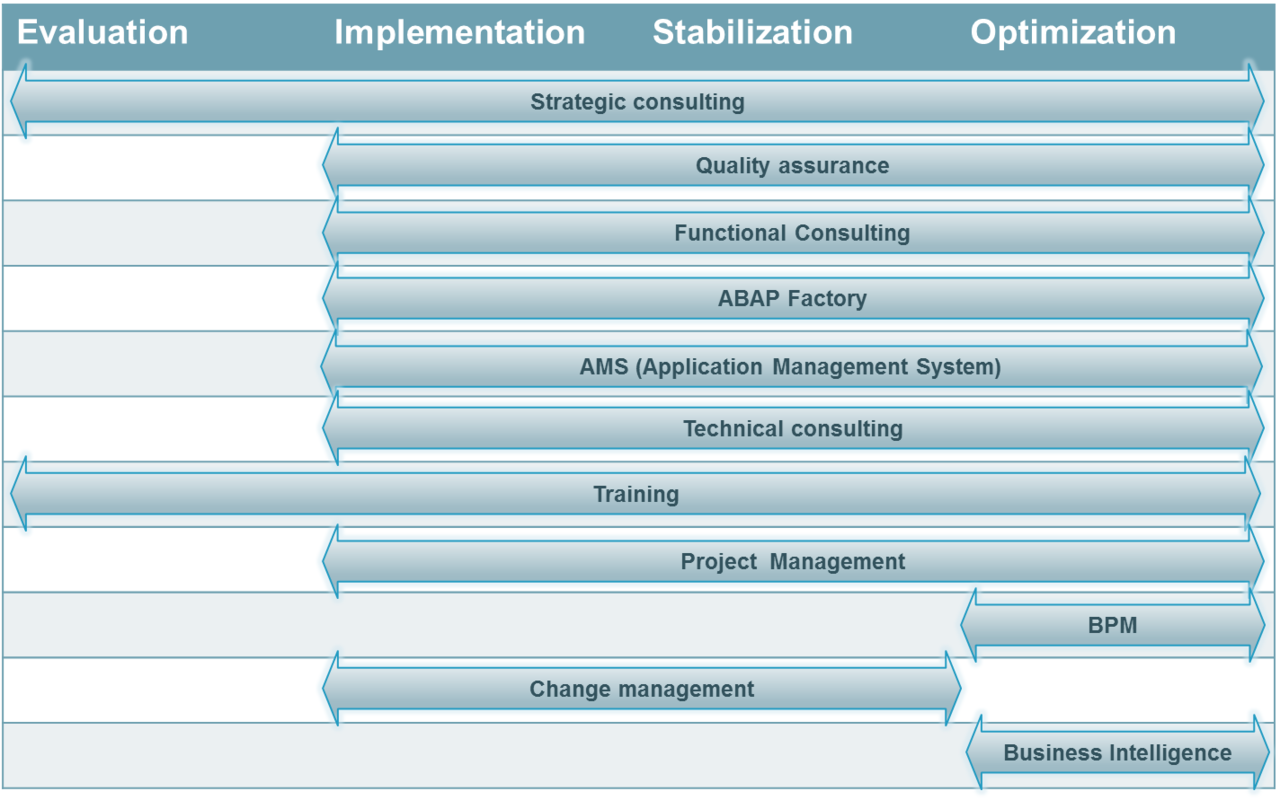 Our services include all the necessary actitities to accomany your company along the whole SAP Solution life cycle.